From 17/12/2013 to 16/11/2014
Special not refoundable offer on three stars hotel in rome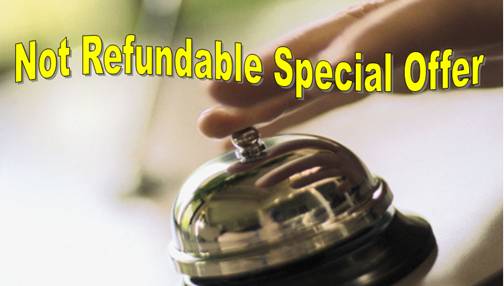 Save Money with Our Fully Prepaid Non Refundable saves you!
You are sure to come in ROME? We do save money with our rate Exclusive Prepaid Non Refundable you can find at unbeatable conditions only on our Web Site
An exclusive discounts with a saving of 15% on our best available rates.
Do not waste any time and go directly to our reservation website.
Choose your three stars Hotel in the centre of Rome in the Station Termini area
Not refoundable neither amendable reservation.