From 12/1/2017 to 04/4/2017
Marathon of Rome 2017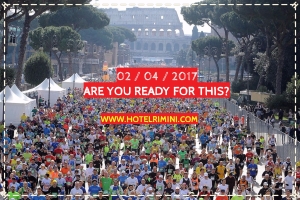 Hurry up and book your room at the hotel Rimini in Rome.

Also this year do not miss the appointment with the most fascinating Marathon in the World, with the richest path of history that you could want.
The Rome Marathon will start on April 4th, 2017

For registration and withdrawal of the chest The Marathon Village is the official Expo of the Rome marathon and is open during the week preceding the garasarà can visit stand, attend concerts and shows, conferences.